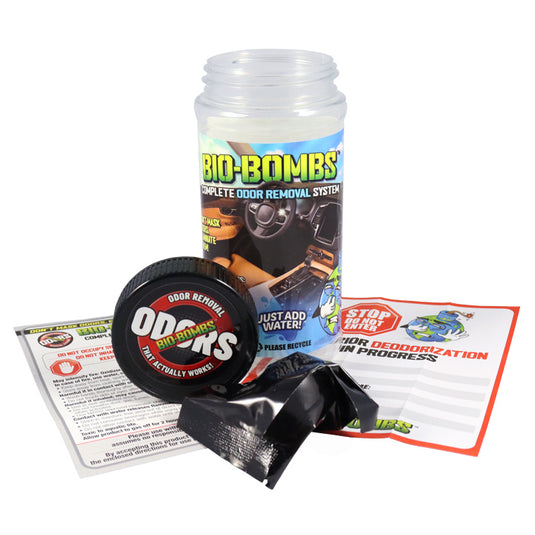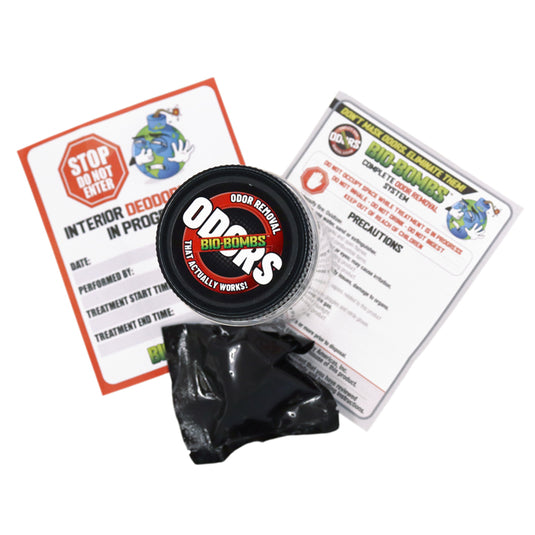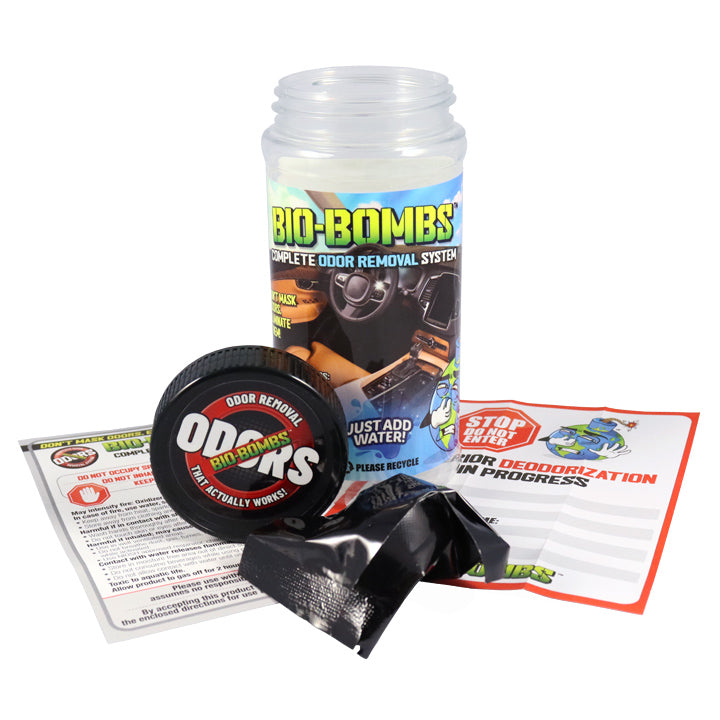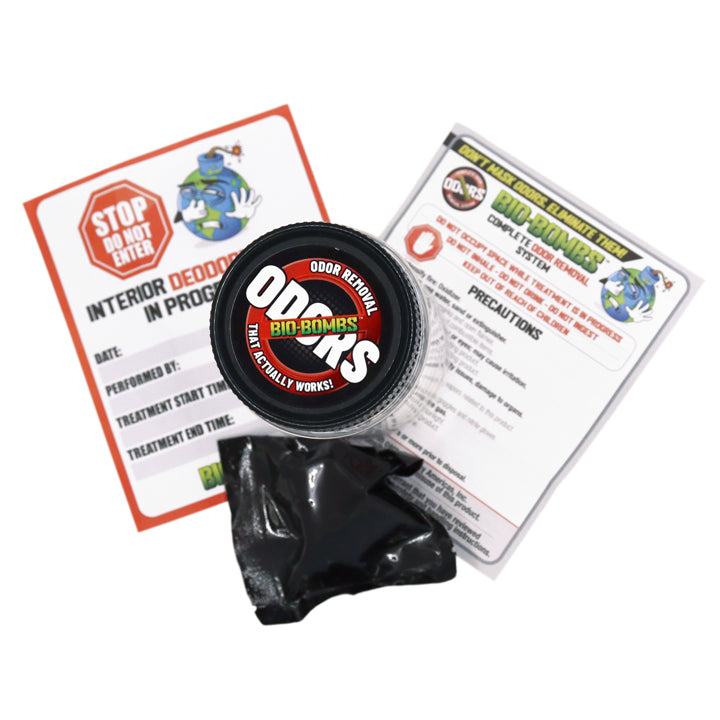 Amazing product
These bio bombs are a life saver! As A mobile detailer the worst thing to get is a customer calling you back saying "the cars still smells". If odor is an issue, this bomb will guarantee no smell is left behind after a full detail. It's worth 20$ to me just to guarantee I have a satisfied customer! Avoid the disappointed customer and ensure a job well done! Love the product
Bio-Bombs get the funk out!
I was a skeptic after trying many other products over the years to "remove" odors. I saw these on social media and people raved about them. After trying myself..... i can see why! These things are amazing! Removed the smoke odor in just a couple hours. Customer was SUPER happy with results (as was I).
Extremely effective, deodorizing the pet and smoke smell from a vehicle Toyota Camry 2020 a customer wants to sell
This product works
This product is simply to use. Simply put tab in water and the oxygenator is great to. Leave the doors closed for 1 hour, then roll windows down and run ac for 10 minutes
Wow!!!!!!!!
Amazing product, it does what it says, highly recommended it, I don't do it much but this is worth doing the review